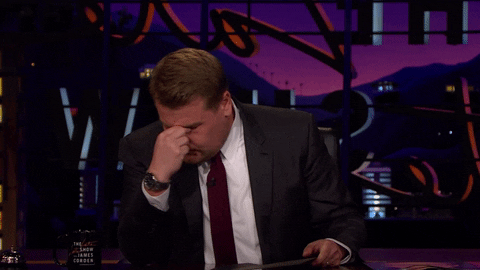 James Corden was hosting the amFAR Gala Friday night and decided to try and warm the crowd up with Harvey Weinstein jokes…including
It has been weird this week though, watching Harvey Weinstein in hot water. Ask any of the women who watched him take a bath.
The opening segment was posted on Twitter…and while some laughed…there were many groans in the audience as well.
Straight out gate, host @JKCorden with Harvey Weinstein jokes. Too soon? Some laughs, some groans #amfARLosAngeles pic.twitter.com/nx88w5UwUe

— Chris Gardner (@chrissgardner) October 14, 2017
Too soon? This should never be OK. Many people spoke out about the tasteless jokes, including Rose McGowan.
There we a few other tweets but she did point out the laughter
2) Hearing the audience's vile roars & laughs show EXACTLY what kind of HOLLYWOOD you really are. https://t.co/HBqNxnpr7N

— rose mcgowan (@rosemcgowan) October 15, 2017
James has since apologized
but to shame him, the abuser, not his victims. I am truly sorry for anyone offended, that was never my intention. (2/2)

— James Corden (@JKCorden) October 15, 2017
I know that it is their job to be funny and push the boundaries for shock and laughter – but that just isn't right. Obviously it is no one's intention to offend the sexual assault victims, but he had to have known that it wasn't the right move to make those jokes.