Of course Saturday Night Live is known for blatantly making fun of their current President and everyone that works for him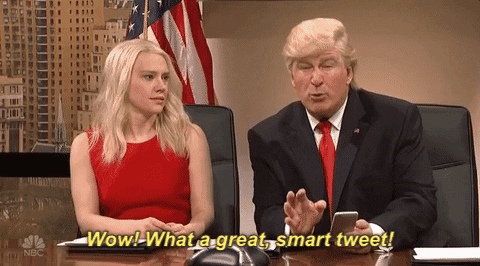 Kate McKinnon has played many political roles including Kellyanne Conway, Counselor to the President.
Over the weekend Saturday Night Live took things a little further by introducing a scary skit… Kellywise
Some were not sure what was more scary…Pennywise or Kellywise
Kate Mckinnon's scary teeth thing actually made me jump a little, nice work! #kellywise @nbcsnl pic.twitter.com/MYO1vgVnpI

— Patrick Oehlke (@TheIronHeade71) October 15, 2017
And suddenly my Halloween costume was born #Kellywise

— Ice Queen (@PlatBrat) October 16, 2017
#Kellywise LAST NIGHT ON SNL! #Pennywise #ItMovie #Horror SPOOF SKIT WAS GREAT… pic.twitter.com/gQgC6Rs95l

— 12 NIGHTS OF HORROR (@12nighthorror) October 15, 2017
https://twitter.com/lovinlifewithEm/status/919412147448369152
Did they go too far? Maybe. Although many people had strong opinions…it seemed to be a hit.