As more and more allegations pour out…the spotlight on Hollywood is quite apparent. Many people have come forward to share their stories of sexual harassment and sexual assault. Harvey Weinstein has been one of the most named culprits, but other names are being released. Victims are feeling more comfortable sharing their stories knowing they are not alone.
Recently Ben Affleck was doing interviews for his upcoming movie Justice League and sat down with the Associated Press.
He was asked about what appears to be an epidemic in Hollywood and he claimed that no one really knew how bad it was, well…maybe women. He wants to now be a part of the solution by looking at his own behaviour and calling out others for bad behaviour
Video Credit: TIME
Once the news of Harvey Weinstein began to be released, Ben Affleck said he had no idea that this was happening
Rose Mcgowan who has been quite vocal about what is going on in Hollywood accused Ben Affleck of KNOWING about Harvey Weinstein assaulting her
@benaffleck "GODDAMNIT! I TOLD HIM TO STOP DOING THAT" you said that to my face. The press conf I was made to go to after assault. You lie.

— rose mcgowan (@rosemcgowan) October 10, 2017
…although after that tweet and many others, Twitter suspended her account
Although, Ben Affleck was accused of groping Hilarie Burton during an interview on TRL back in 2003
I didn't forget.

— Hilarie Burton (@HilarieBurton) October 10, 2017
Once that became public knowledge…he apologized
I acted inappropriately toward Ms. Burton and I sincerely apologize

— Ben Affleck (@BenAffleck) October 11, 2017
So the question is…are these people saying that want to help become the solution because they care OR because they just don't want the bad press?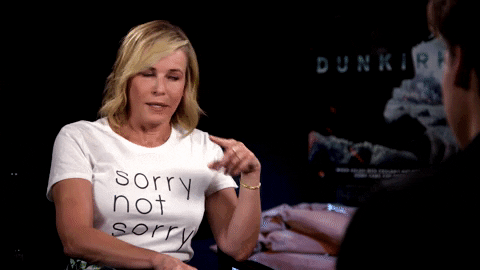 The good news…the conversation has started and many people are focused on putting an end to the behaviour (for the right reasons or not)…we have to keep the conversation going. This is not just a man vs. woman thing…or a Hollywood thing…this is a human issue!