Chris Evans is one of the cutest actors out there (personally speaking.)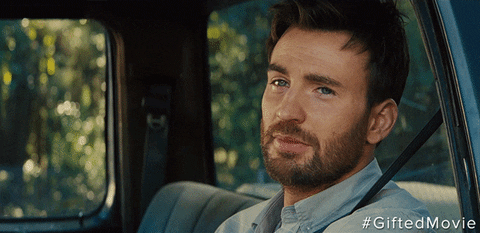 He has had some pretty big roles in his career, and is just amazing in everything he does. If that wasn't enough to make your heart swoon…his love for his pup will.
They were separated for 10 weeks because of filming…but through their time apart, Chris posted some adorable updates…counting down the moments to when they would be reunited
One month away… pic.twitter.com/SOoFROHE3R

— Chris Evans (@ChrisEvans) August 1, 2017
Really missing this guy right now. pic.twitter.com/fWNviX6CrH

— Chris Evans (@ChrisEvans) July 8, 2017
He then posted the video of their reunion after 10 weeks apart!
After 10 long weeks… pic.twitter.com/pZUvyLjHN5

— Chris Evans (@ChrisEvans) September 3, 2017
Most recently he shared a video of his dog Dodger playing with his toy stuffed lion that actually sings. So his pup sings along!
This is Dodger's stuffed lion. He loves it. He brings it everywhere. If you press it's paw, it sings. Today, Dodger decided to join in. pic.twitter.com/CuH53VNVtF

— Chris Evans (@ChrisEvans) November 7, 2017
So Cute