The engagement was announced yesterday and it seems to be something the world is talking about.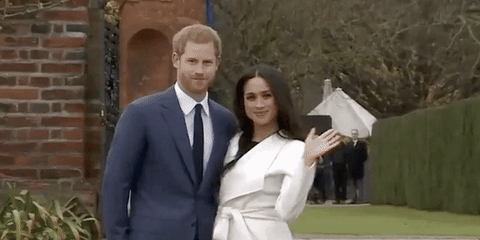 The two have been dating for about a year and half and for most of that time their relationship was on the downlow. It has now been announced they will wed in May 2018
The marriage of Prince Harry and Ms. Meghan Markle will take place at St. George's Chapel, Windsor Castle in May 2018. pic.twitter.com/lJdtWnbdpB

— Kensington Palace (@KensingtonRoyal) November 28, 2017
She admit she didn't know much about him because the Royal Family isn't a HUGE deal in the United States, while he didn't know much about her or her show. They were introduced by a mutual friend and instantly fell in love.
They did an interview which was posted by the Royal Family and Meghan handled herself so well especially when asked about "giving up her career"
.@meghanmarkle: I don't see leaving acting as giving up anything. It's a change. MORE: https://t.co/69Tinq3ZKV pic.twitter.com/giIpOvKzm9

— Sky News Australia (@SkyNewsAust) November 27, 2017
I did enjoy watching the whole interview because the two of them are just so in love…it is pretty cute
Yes, Meghan is leaving the show Suits and some of her co-stars had some great tweets
She said she was just going out to get some milk… https://t.co/y7cnM0eC9D

— Patrick J Adams (@halfadams) November 27, 2017
Playing Meghan's television partner for the better part of a decade uniquely qualifies me to say this: Your Royal Highness, you are a lucky man and I know your long life together will be joyful, productive and hilarious. Meghan, so happy for you, friend. Much love.

— Patrick J Adams (@halfadams) November 27, 2017
Congratulations to my TV daughter Meghan Markle and Prince Harry on the news of their wedding engagement. Harry you have her TV Father's blessing. Robert Zane approves @Suits_USA

— Wendell Pierce (@WendellPierce) November 27, 2017